Get 15% off all custom stamps and stickers with code: STICKWITHUS15
We agree with CEO Today when they state that, "product packaging plays a crucial role in business marketing and branding efforts." Gone are the days of packaging being a means to an end in terms of getting the product to the customer safely. With so many similar brands and product offerings out there, packaging helps to differentiate you from your competitors.
Simple changes to your packaging can be game changers when it comes to maximising profits. Adding your logo, brand name and even your company message, in some way can help increase recognition and ultimately promote your brand without the extra advertising fees. Now who doesn't love the sound of that? Not only does branding your packaging increase recognition but it also builds consumers trust in your company. And according to BoxTopia, "83% of consumers say they are likely to share an image of high-quality packaging on social media," which in modern society with the height and popularity of social media, is extremely beneficial for a company.
With this in mind, what methods can businesses use to brand their packaging?
Methods of Branding Packaging
Printing
Printing is probably the most diverse method of custom packaging. It allows you to bring your design to life using full colour. Printing enables you to create any design including showcasing your logo.
Although this may seem like the most appropriate method for your brand due to the opportunities it presents, it also comes at a cost. Printed packaging is a very expensive method for companies to use. Not only this, it normally requires them to purchase in bulk which means holding a large volume of packaging in stock, taking up much needed space within their business. Printing packaging may also hinder your environmentally friendly guidelines. Depending on the materials used, you may find that your packaging no longer meets the company's eco-friendly policies.
Tape
Acting as a way of sealing your packaging using its adhesive back, tape can be customised with your branded design to also increase recognition of your company. It's more cost-effective than opting for full printed packaging and still enables customers to identify where their package has been sent from. Tape may be a great way to promote your business however, it can be time consuming when positioning on your packaging. If your design includes a message i.e. thank you for your purchase, you need to ensure that this is not cut off and that the message is easily readable.
Packaging Extensions
Leaflets, small business cards or even sleeves around coffee cups, all additions to your packaging which can be printed, stamped and stickered. Less costly than printing your branding on the whole packaging, adding little extensions to your completed product still allows you to seek the benefits of branded packaging and add an element of customisation. Although this can save money printing full boxes, bags etc. it still requires an additional element to your packaging which may become costly. However, there is no longer a need to bulk buy printed packaging and instead you may find that you only purchase the insert in large volumes, saving on much needed space.
Stamps vs Stickers
Of course, we've listed a few alternate methods of customising your packaging above, each with their advantages and disadvantages however, being the one stop shop for rubber stamps, we're going to focus more on how using stamps can benefit your business when branding packaging.  
Low-cost, space saving and eco-friendly are only a few reasons why we think stamps are the best way to mark boxes and bags. With one stamp, you can customise your design to include a thank you message, your company name and logo. Creating the ability to stamp on the go, stamps instantly remove the need to hold a large volume of printed packaging within your business because you can stamp boxes and bags when you require them.
Ensuring your products and packaging are environmentally-friendly is vital and we like to work with brands who make use of eco-friendly raw materials. The majority of Trodat's custom packaging stamps are climate neutral as standard,have been awarded the Austrian Eco-label and now boast of having the Climate Pledge Friendly Certification on Amazon for their positive impact on the environment. Our stamps when paired with your recycled cardboard boxes or bags, makes your packaging environmentally-friendly which will in turn attract more customers.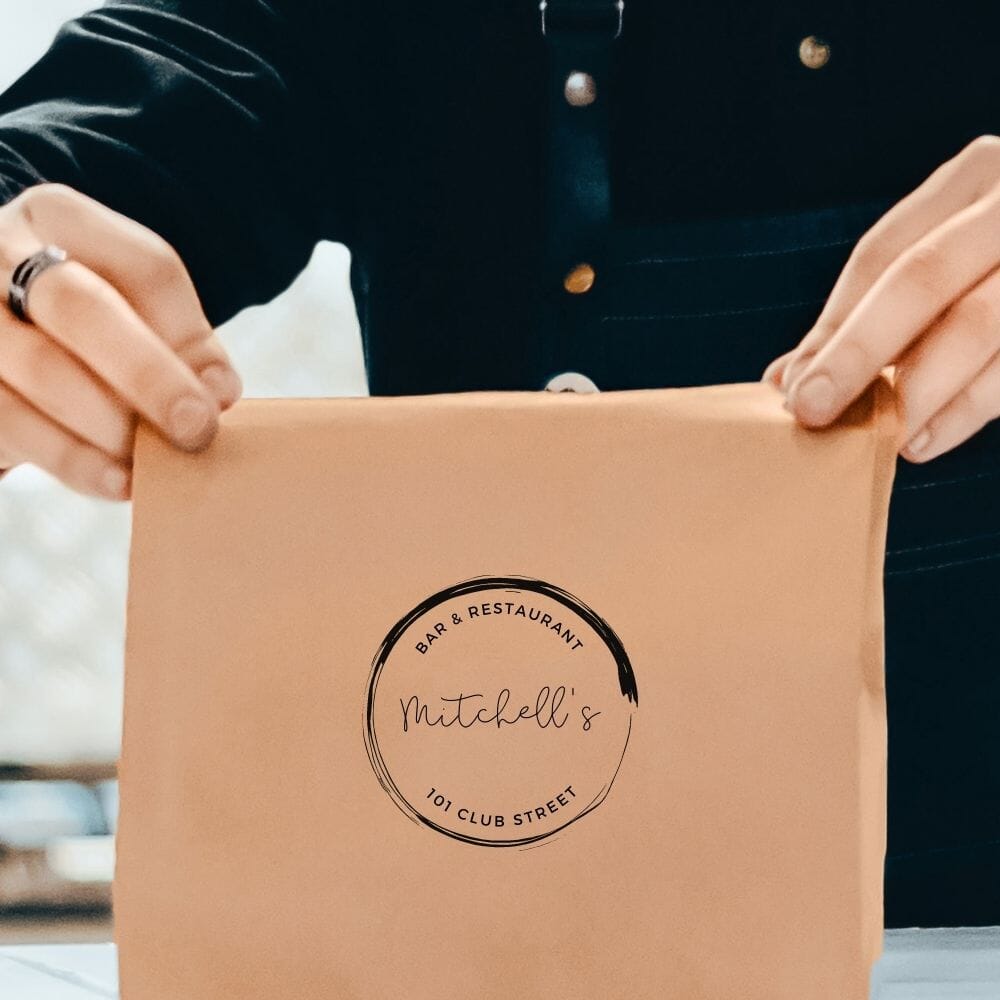 Stamps are diverse tools. Not only can you mix and match ink pads to create the most suitable impression but they can be stamped on a range of materials, perfect for many different types of packaging. Keeping the costs low, your stamp once customised, is yours for life. If you still like your design after 1000s of uses, there's no need to purchase a new stamp. Simply refresh your impressions by replacing the ink cartridge in the self-inking stamp to ensure the message is clear, concise and easy to read.
Going right back to when we were kids at school, getting a big shiny sticker on our notebooks made us super happy for the rest of the day. And nothing has changed. When you see a colourful sticker on a new product you've just purchased, it still gives us that feeling of excitement. It's not just about getting the big shiny sticker on the front of your product, it's about the overall brand experience, the feeling of appreciation as a customer and knowing that a company has put that extra little bit of effort in for you.
That's what stickers can do for your consumers but what benefits do they bring for you as a business. Similar to stamps, stickers are a low-cost method of branding your packaging. Created from a shiny, white vinyl with an adhesive back, the full colour stickers ooze professionalism and imply a high-quality product inside. They are the perfect finishing touch to your packaging and help demonstrate to customers that care and attention has gone into the product they are purchasing.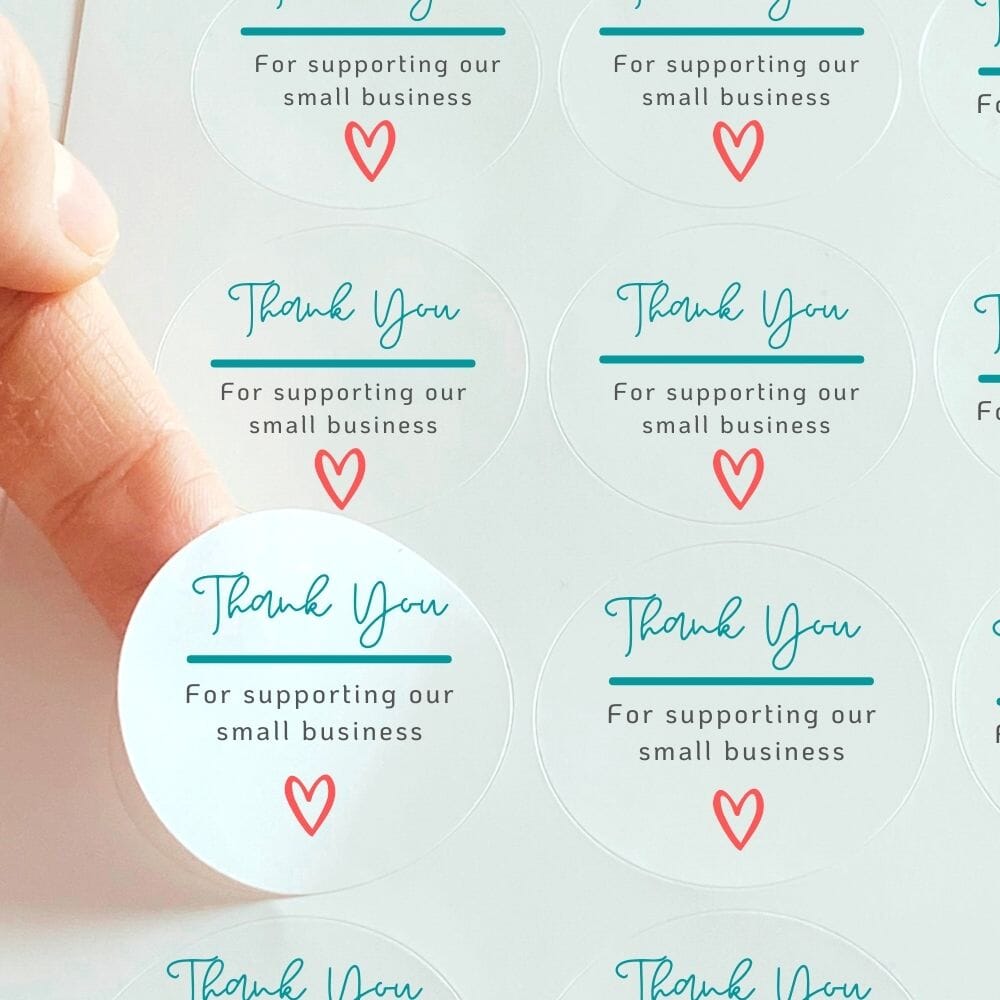 Besides looking good, small stickers also help to seal packaging quickly. There's no messing about with sticky tape, simply peel the sticker from its back and apply, it's easy! Not only are they suitable for securing to packaging, they can be added to leaflets, menus or catalogues to tell customers about temporary promotions or provide additional information in a visual way.
So, what method of packaging is the most beneficial for your company? To help make your decision that little bit easier, let's compare the advantages of both stamps and stickers.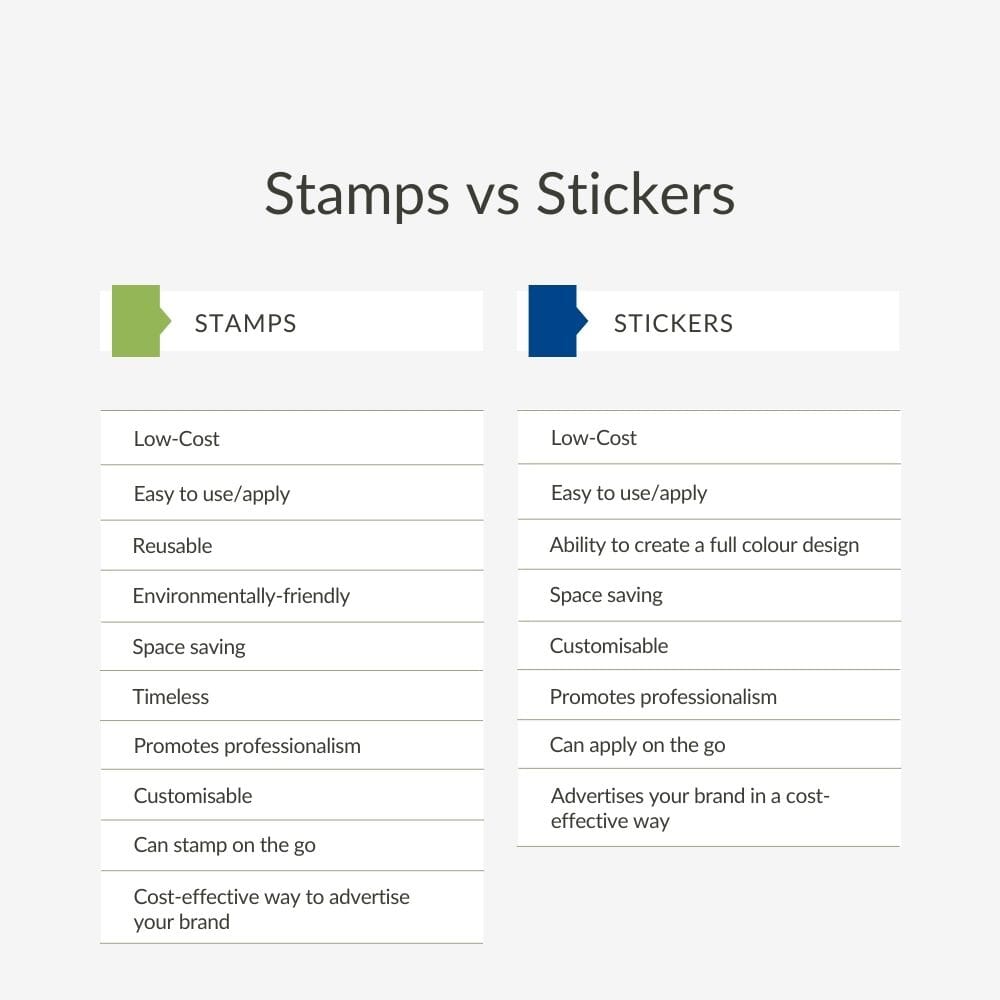 If you're looking for any more advice on how to brand your packaging, our friendly team are on hand to answer all of your questions. Contact us at: [email protected] or find us on Facebook (@stamps4u) and Instagram (@stamps4u_uk). 
Remember to enter code: STICKWITHUS15 to get 15% off all custom stamps and stickers.
Expires: 31st May 2022