What Does Branding Mean?
According to Tom Goodwin, "Brands are essentially patterns of familiarity, meaning, fondness, and reassurance that exist in the minds of people". But what exactly does branding mean for a company?  "Branding is the perpetual process of identifying, creating, and managing the cumulative assets and actions that shape the perception of a brand in stakeholders' minds." Let's elaborate on that. When you think of a particular brand, let's take Emirates for example, you think luxury, first class, professional, 5 stars, red uniforms, exotic destinations, comfortability, excellent customer service. These points are exactly what they want to promote their product as. When commenting on one of their marketing campaigns, Emirates SVP of Corporate Communications, Marketing and Brand, mentioned that, "Emirates' Economy Class is well known for being a true, full-service product. We offer excellent value for money, with world-class in-flight entertainment in every seat, full course gourmet meals, generous free baggage allowances, and great service…Our message is simple – why try so hard to upgrade your seat when you can fly Emirates instead?"
So taking that into account, what factors come together to make a brand what it is? The 8 components that are widely spoken about are brand " Identity", " Definition", "Values", "Promise", "Messaging", "Experience" and "Market Position". All of them if established confidently and followed can join forces to make the super brand you want your company to be. However stripping these components apart, we want to focus solely on "values" and "experience", this is where we can put our best foot forward and help you get the spotlight firmly on your brand.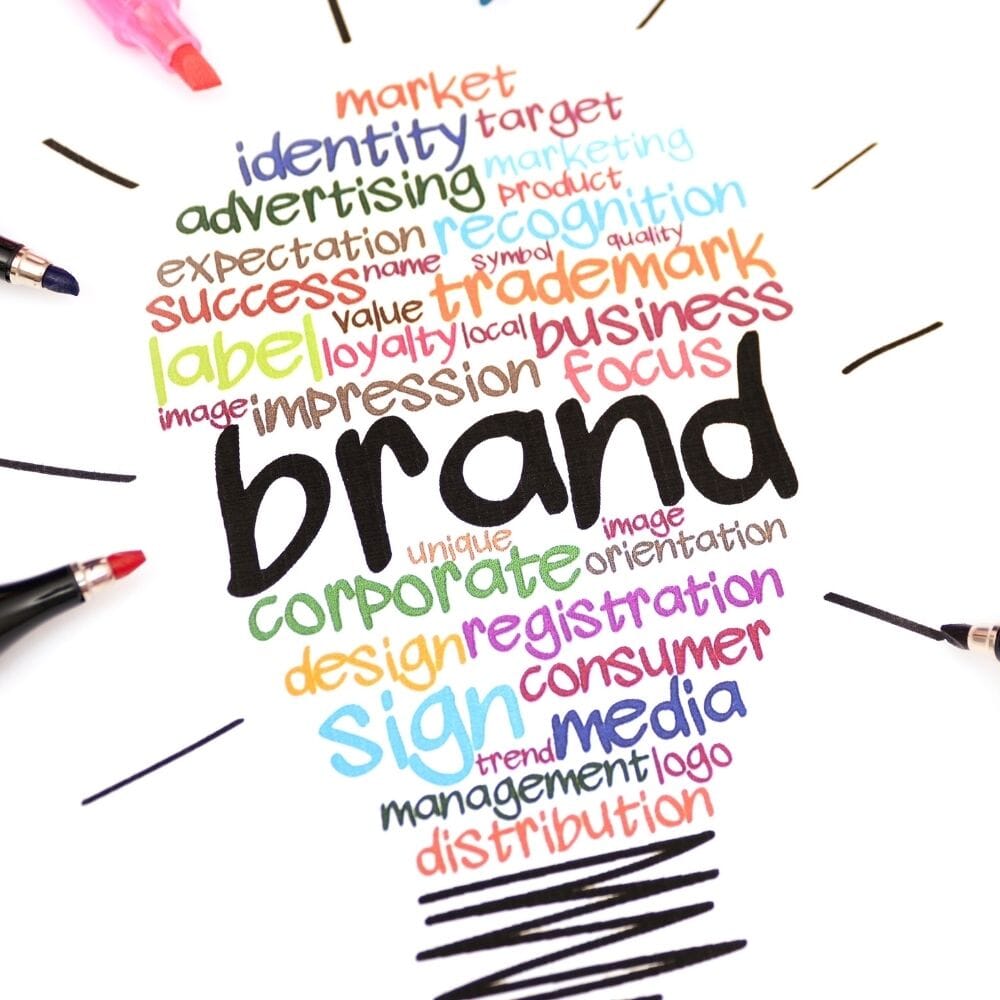 Why Is Branding Important?
In our day to day routine, 100s of brands may cross our path but it's up to us as consumers to make the final decision on whether we want to move the brand in question to the next step of our purchasing process. Brands may make a very small, if any, impact on us and this is why they need to build a platform inside our minds so that the next time we need a product like the one they sell, we immediately go to them: "If yours is a strong, consistently-delivered brand that connects with your customer, it can cut through all that clutter so that your customer can absorb its message, and respond to it." If you're a small business, getting in the minds of your customer may be trickier. It's the little things that matter and we can help with that.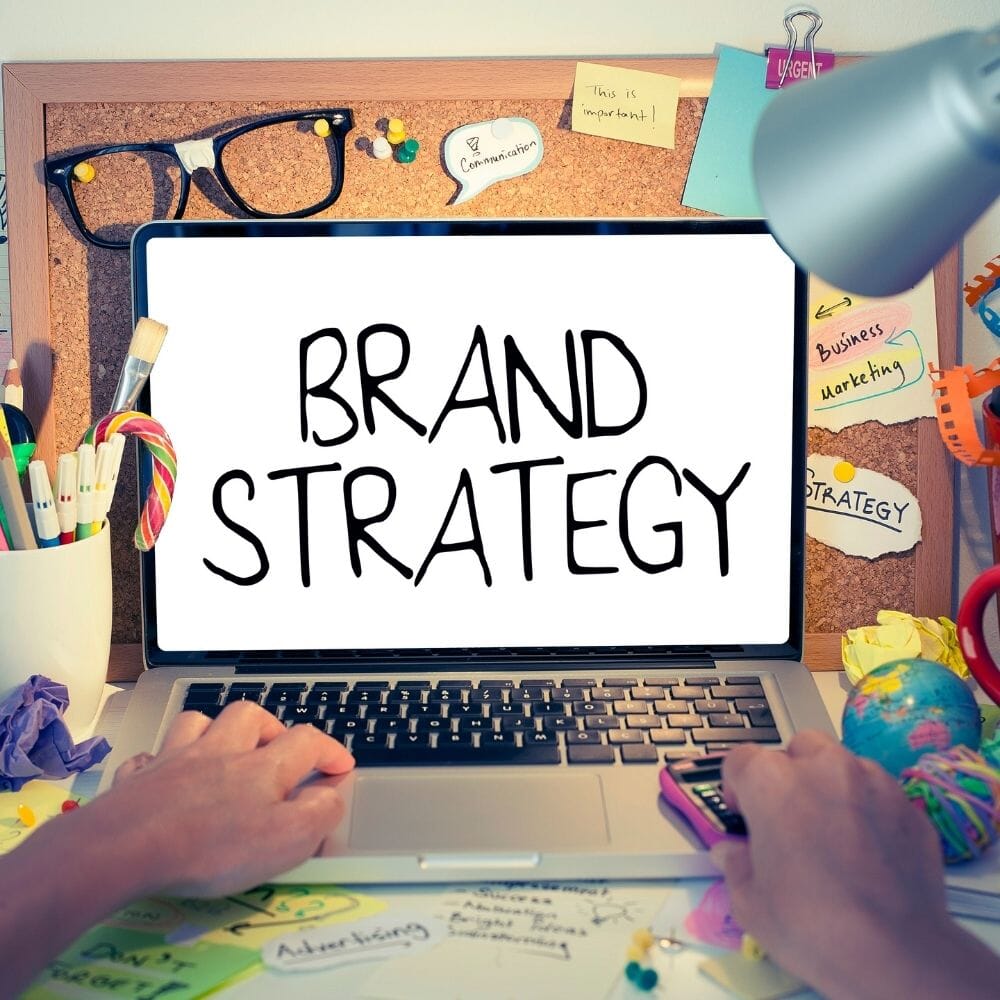 How Do I Promote My Brand?
Getting the correct message across or knowing where to advertise can be difficult to start off with. Of course there are the traditional well-known methods that most larger corporations have opted for in the past, e.g. television, radio, newspaper, leaflets etc. All which have proven to be successful but can be expensive and may not result in sales or reach for your company. Social media and SEO PPC which are included in the most popular methods of advertising for small businesses are two of the best ways to get people talking about your products online. However, again, this can be costly and how do you know you are targeting the correct audience that are interested in purchasing from you. But we're not here to guide you on the various methods of advertising, we're interested in one method only. Stamps!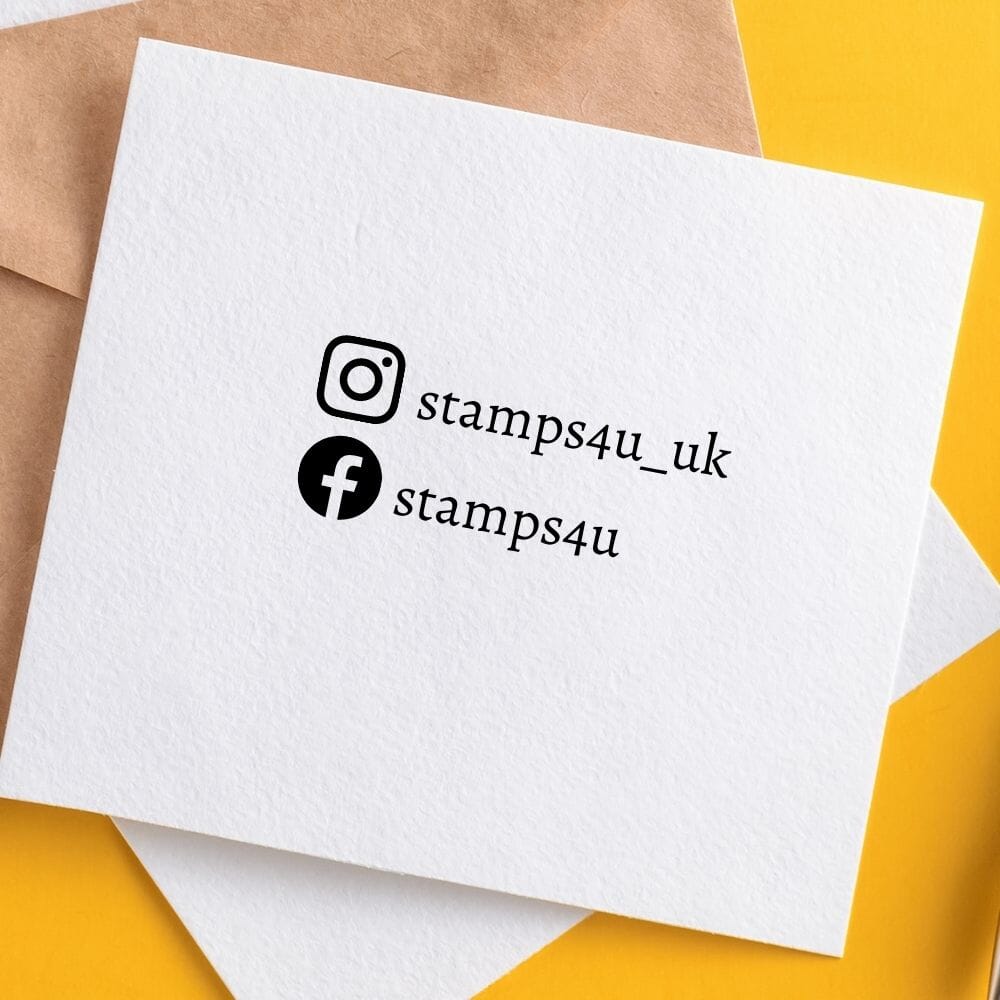 How Can Stamps Help Promote Your Brand
When you think of stamps you probably don't place them in the category of methods of advertising but let us tell you, they are so much more than your average piece of stationery. Not only will stamps print your company information on paperwork and documents, they can also be used as a cost-effective alternative to printed business cards, branded packaging and loyalty cards. One stamp will last for 1000s of impressions and will always be on hand when you need it. Even better you can choose from several vibrant ink colours to match directly to your brand theme.
If you pride yourself on being a business that is environmentally friendly, designing a custom rubber stamp and applying it to recycled packaging would help promote your brand values and show customers what your business stands for. Trodat's custom professional stamps are all climate neutral as standard so tick the box when promoting sustainability. Whether you're looking to print paper coffee cups, cardboard boxes, food takeaway packaging, you can mark your packaging on the go and also get your brand name out there. Don't forget, by stamping on packaging, your brand name will be visible to other potential customers.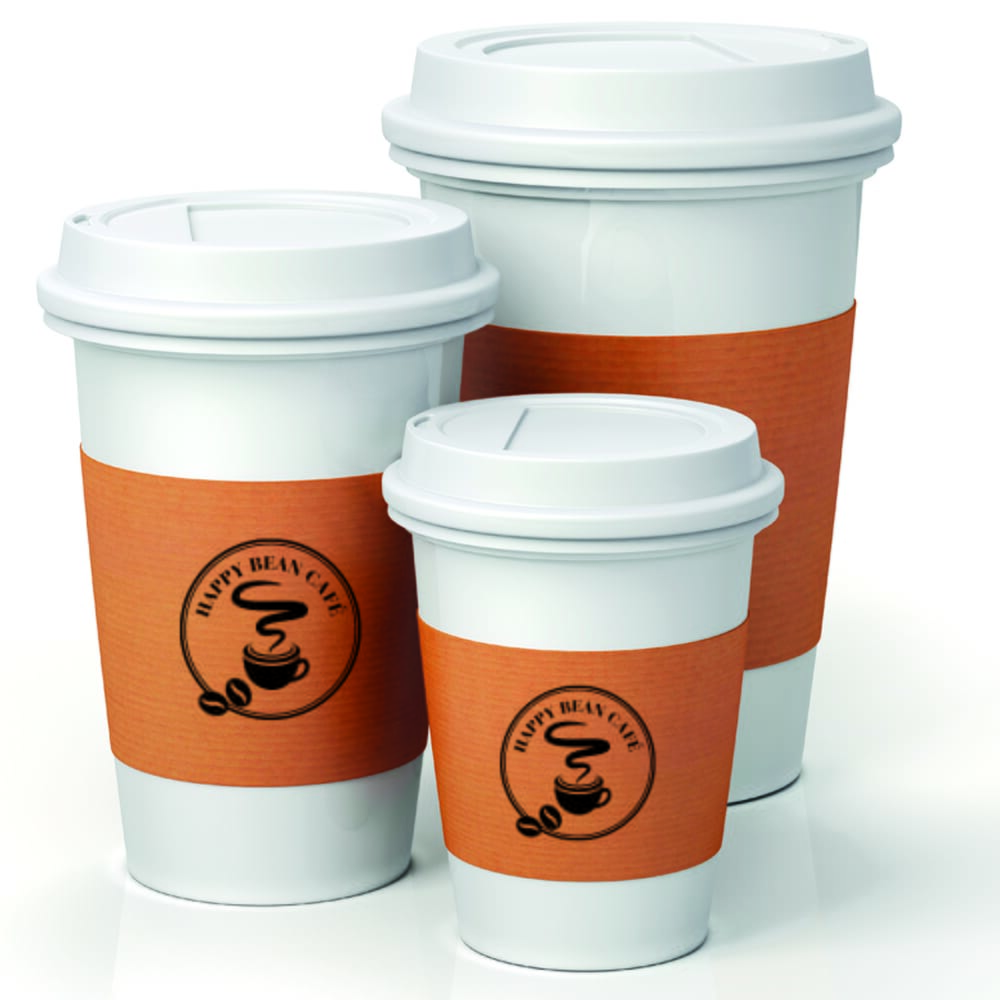 Or why not add an emotional touch to your products? Your stamp can be customised with a logo and business name or be personalised with a unique thank you message. Products that display a human element go a long way in our book. Therefore not only will this tug at heartstrings, it will add to the overall brand experience customers encounter, making your brand sit prominent in their mind for the next time they need you. A little thank you note goes a long way.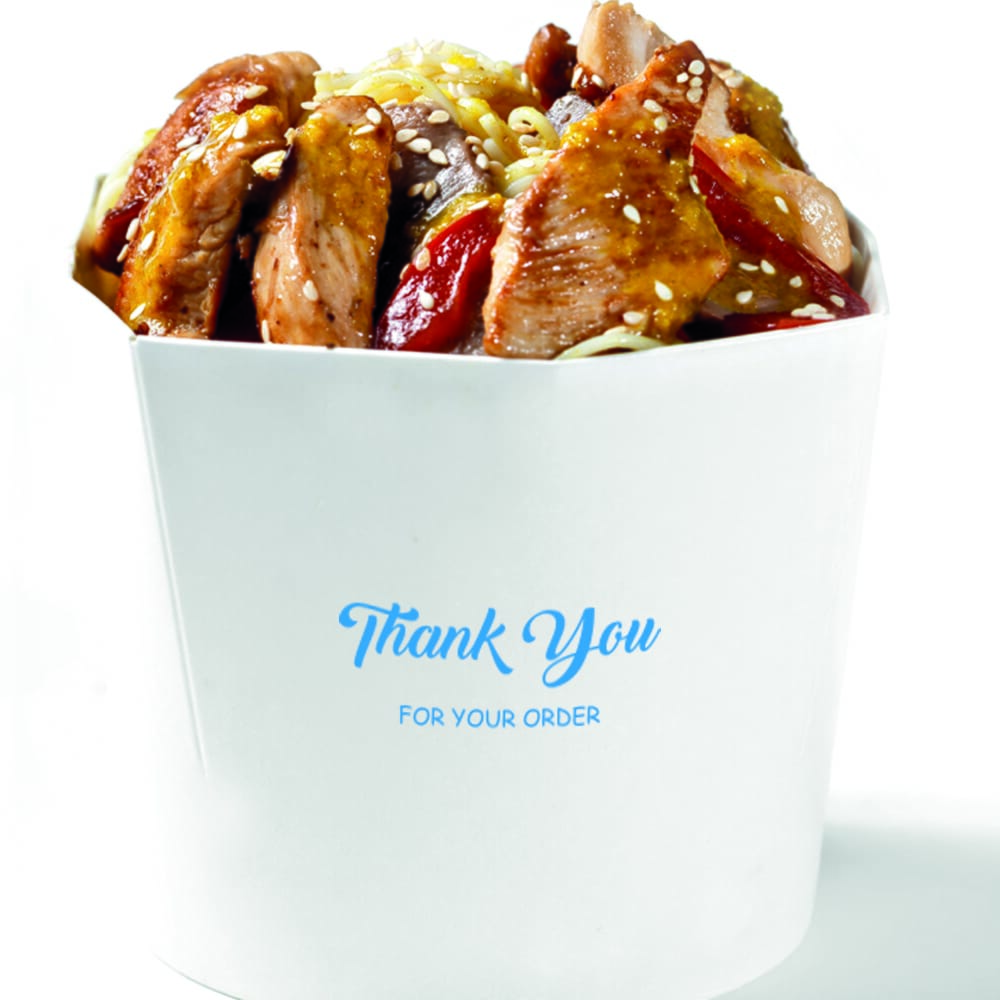 As we said before, your custom stamp can be created with any design. Simply upload or fashion your layout using our custom design wizard. Stamps don't just print your branding on packaging. They also make keeping track of invoices or administrative tasks easier and much more professional. Marking your paperwork with your company details and a popular phrase such as "paid", you can organise your paperwork in a matter of seconds.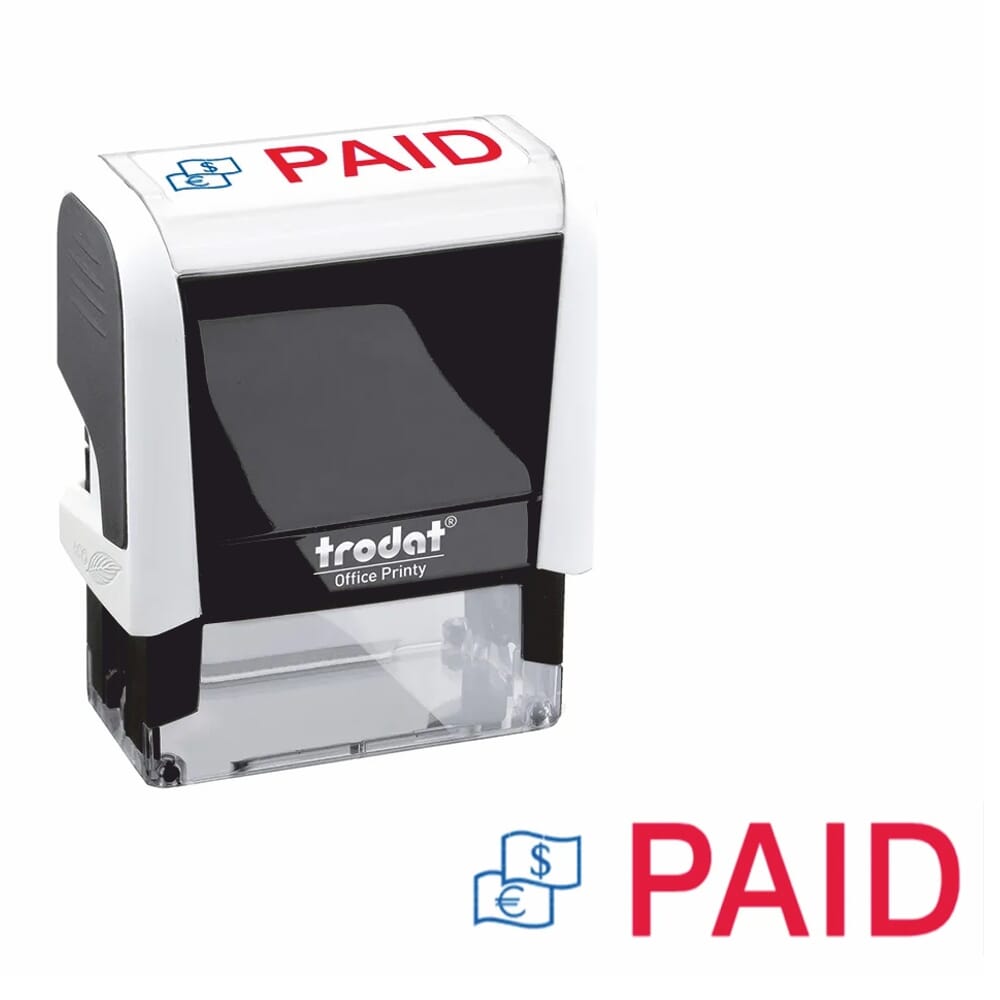 For small businesses specialising in handmade gifts, baked goods or even cards and whose brand value is high-quality, authentic product, telling your customers who created their product by stamping on a gift tag will definitely add to their customer journey and experience. Looking for inspiration, take a look at our range of delicate handmade by and made with love stamps.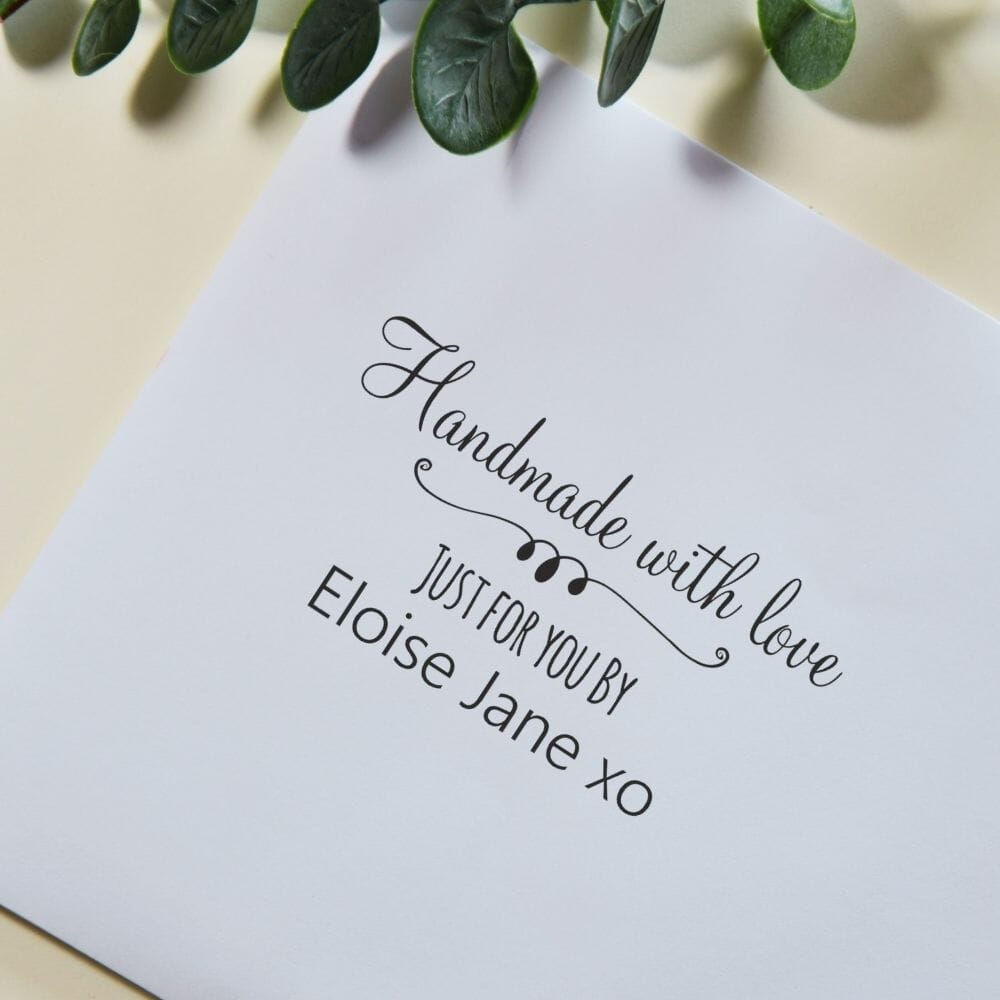 Tip: Don't forget to add your social channels to your stamp and mark leaflets, products or packaging, a great way to up your following and social media presence.
Don't forget to follow us on Instagram: @stamps4u_uk or like us on Facebook: @Stamps4u.