For new company's starting out or small businesses looking to grow, increasing your audience and customer base is key. Many companies believe extravagant changes are the most beneficial, i.e. moving to a better, more convenient location or creating a better website for customers. However, a simple change like incorporating rubber stamps into your daily tasks could benefit your company in the long run in terms of profits, sales and even reputation. And, even better, they are more cost-effective than bigger scale projects.
So, how might rubber stamps help your small business or start-up? Well, there are many features of rubber stamps which are beneficial, take a look at how these could help your company become more established. 
Increased Brand Recognition and Awareness
When you think of rubber stamps, if you think of traditional standard date stamps or stamps with set phrases, let us introduce you to the world of customisation. At Stamps4u we have a wide range of rubber stamps, self-inking and traditional, that offer you the option to customise them with your name, company details and logo. This is the chance for you to increase your brand recognition and create brand awareness at an affordable price. 
Simply choose from our selection of customisable text or date stamps and use our online custom wizard to create the look and feel you want for your stamp. Whether it's for use on letterheads, important documents, invoices or even on packaging (see below), your customised stamp will highlight your brand logo or key details for your customers to see.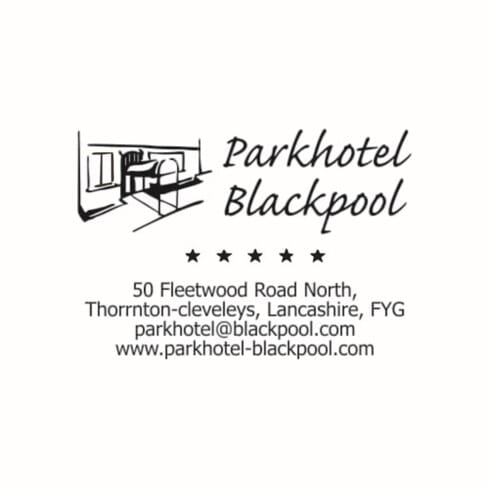 Better Packaging Solution
The perfect alternative to printed packaging, your customised rubber stamp, featuring your branding and logo is a quick and easy way to stamp on to sustainable packaging. And no need to buy in bulk, saving you money, time and space, your branded stamp will be ready at hand to make an impression on your boxes, envelopes and cartons as and when required.
Or looking to build your audience on Social? A simple stamp, printed on to your packaging, cards or leaflets, customised with your branding and the message, "follow us", will be sure to make a huge difference to your audience. Not only does this fit with the ethos a small business normally adopts, but a customer will see this as a personal touch and will be more likely to become invested with and follow the brand through Facebook, Instagram and Twitter.
#tip – For larger packaging, choose Trodat's 5211 self-inking stamp, for smaller boxes, check out Trodat's Professional 5274.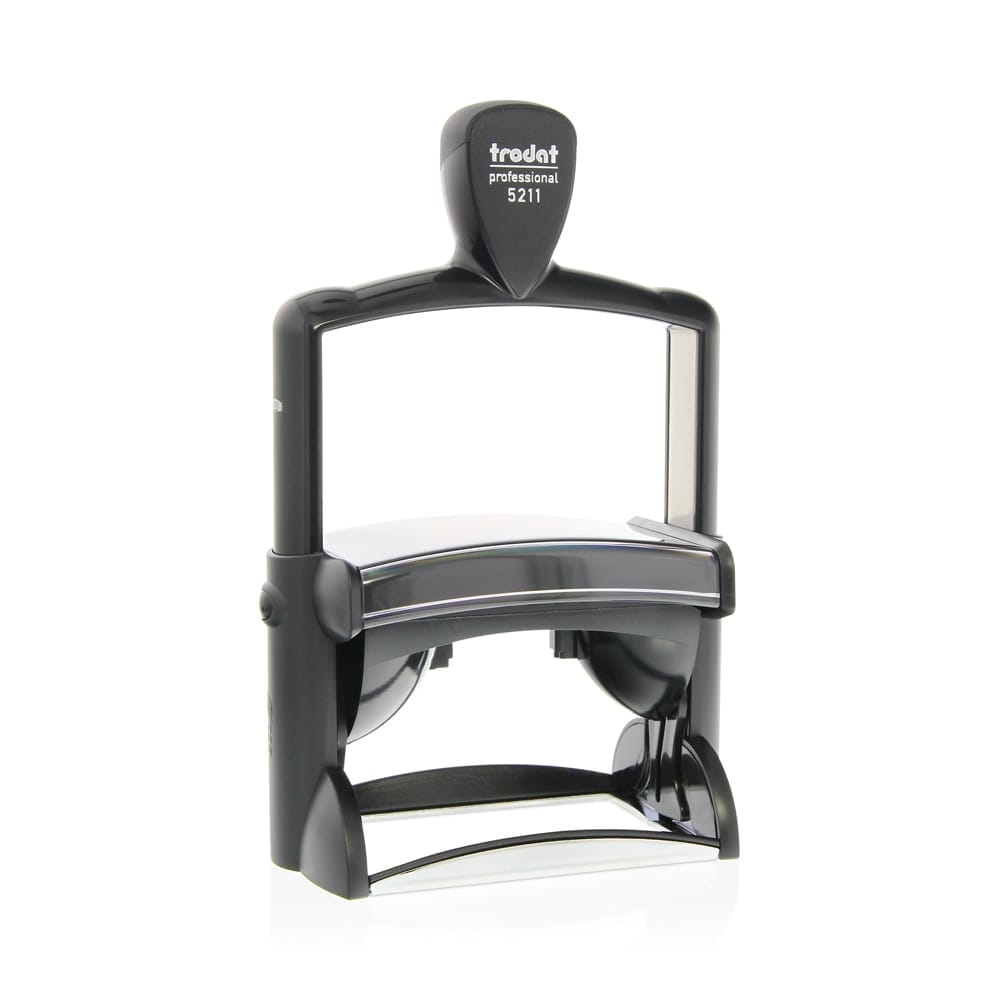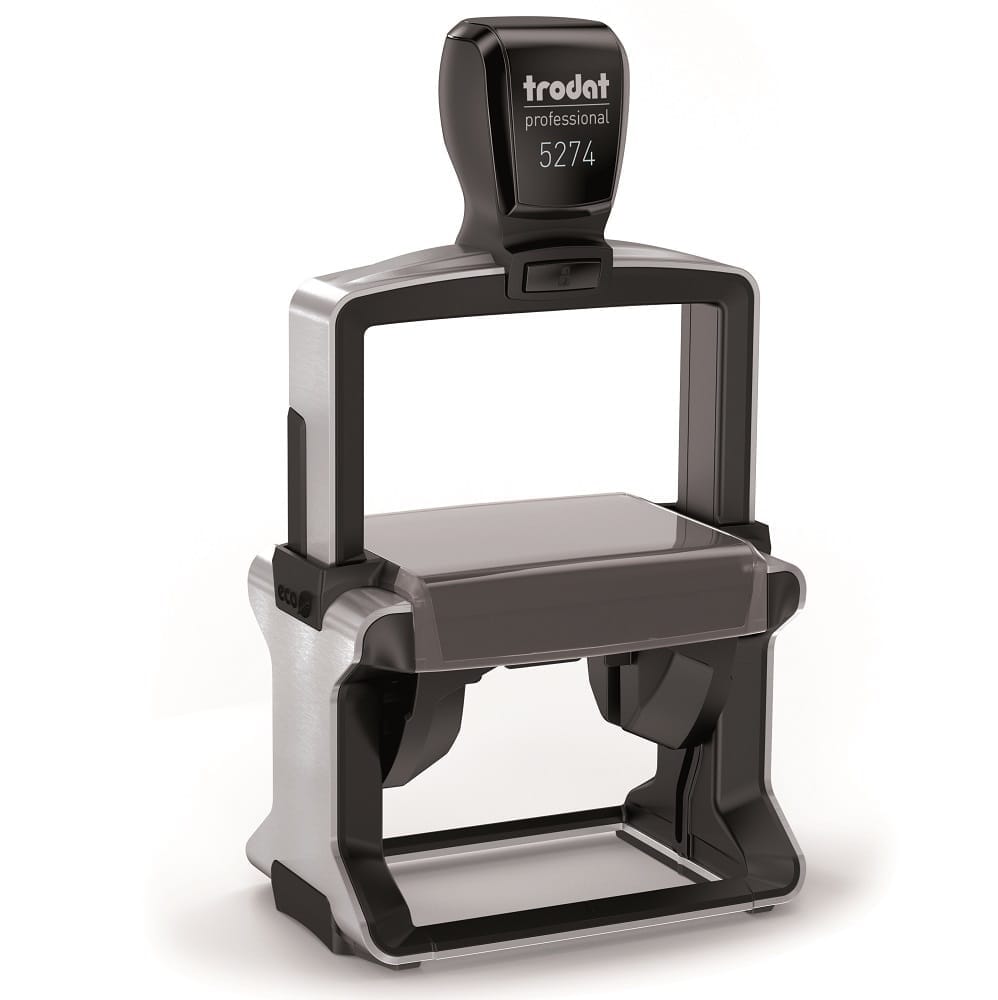 Sustainable & Cost-Effective
Mentioned above, your rubber stamp, whether it's customised or one of our standard stamps, is perfect for printing on to eco-friendly packaging, giving your company a sustainable edge in the modern world. 
Not only is the stamp readily available, compared to printing, your rubber stamp is a much cheaper method. Printing in bulk is costly, especially if you are sourcing out-of-house. Using your stamp to mark your documents whether it's with your branding or set phrases i.e. Approved, will not only save some of your budget for other investments, but will be more economical in environmental terms. No more recycling or wasting printed copies that are out of date.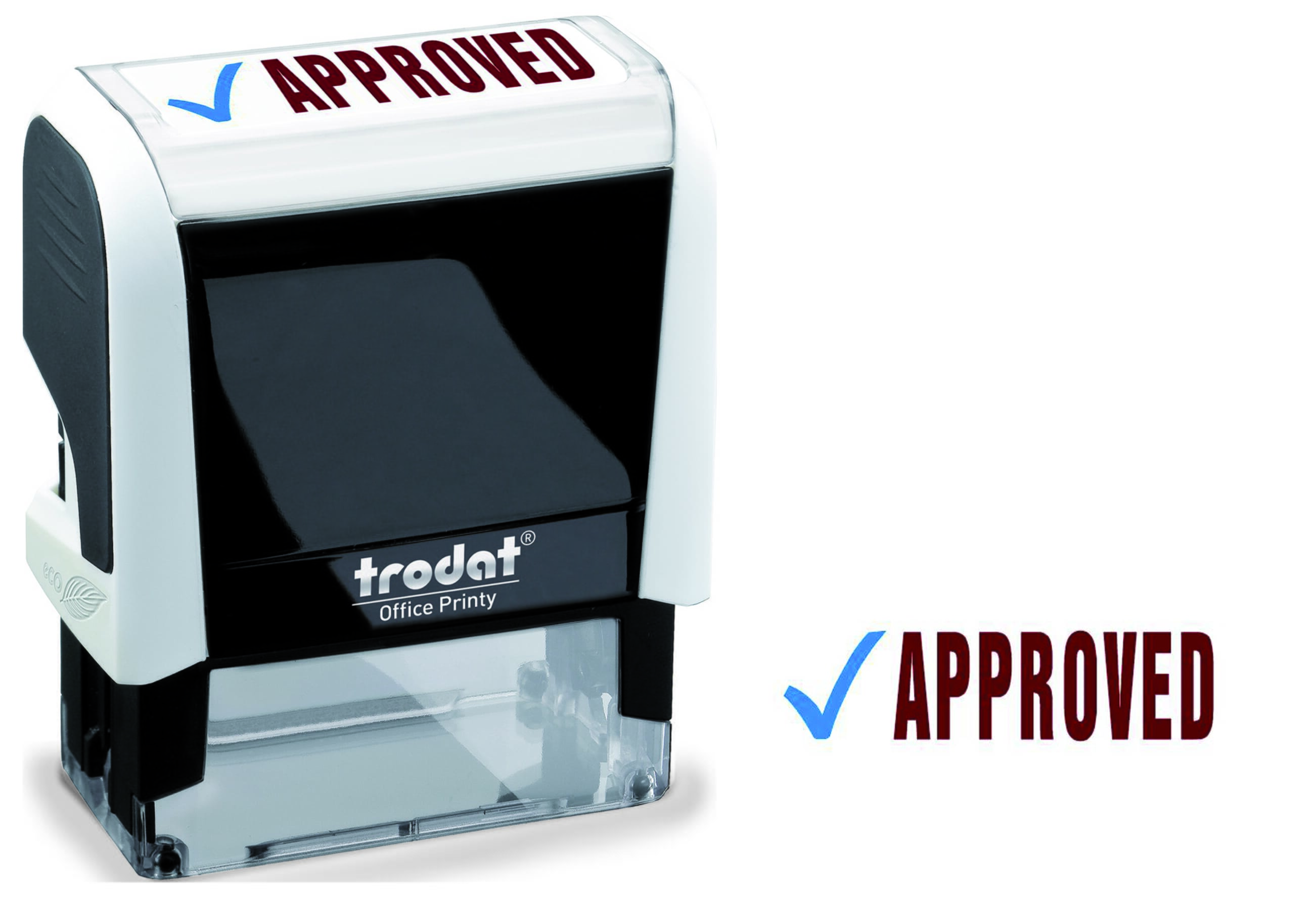 Time-Saver
Rubber stamps can save small businesses a great deal of time. Many of our machines are small, compact and lightweight, making them the perfect accessory for your office desk or for storing in a desk drawer, close at hand for when you next need to use it. 
No need to wait the long delay for printed materials. When small businesses factor in designing, finding the right printing company and then waiting for the printed materials, creating a stamp online and having it readily available for the future is a huge time saver. This may also be the difference between gaining or losing custom. 
And for businesses that handle large volumes of paperwork, signing one after the other can become extremely monotonous and on a bad day can create a strain on your hand. Trodat's signature stamp is the perfect solution to this. Simply upload your signature to our online wizard and we will send out your new signature stamp in a matter of days, ready at hand for your next task.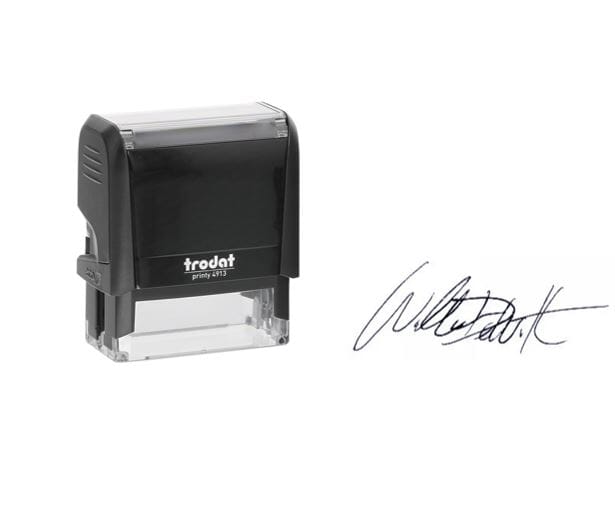 Or if your accounts or warehouse department is swamped with paperwork, create a more efficient office by incorporating Trodat's Office Printy or Colop's Stock Stamps into your daily tasks. These standard self-inking stamps feature different phrases for all applications i.e. 'Paid', a simple and quick way to keep important documents organised and up-to-date.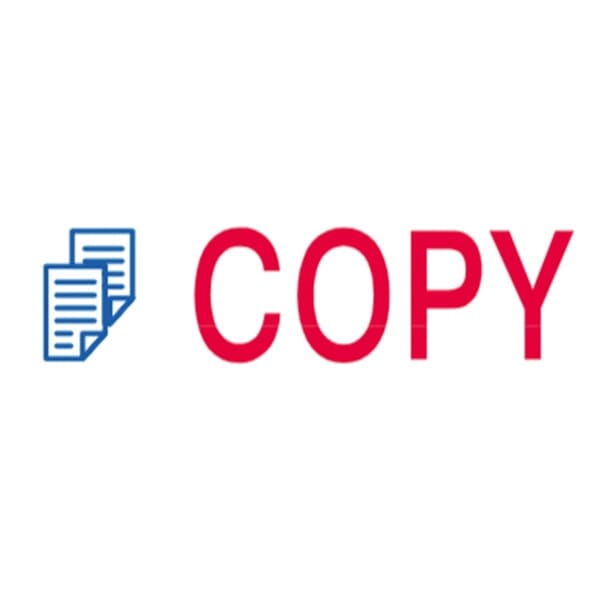 Fewer Misunderstandings
Repetitive writing or marking is one of the major causes of mistakes being made. Your new rubber stamp will put an end to this. Even for small retail stores like hairdressers. Have you ever had your hairdresser, beauty therapist or even optometrist, scribble down your appointment time or their contact details and you finding yourself not being able to understand the handwriting? This frustrating aspect for customers would be resolved instantly through the use of a customised stamp featuring your businesses contact details. And if you want to go that extra mile for your customer, customise one of our self-inking daters, allowing you the option to manually change the date depending on the appointment.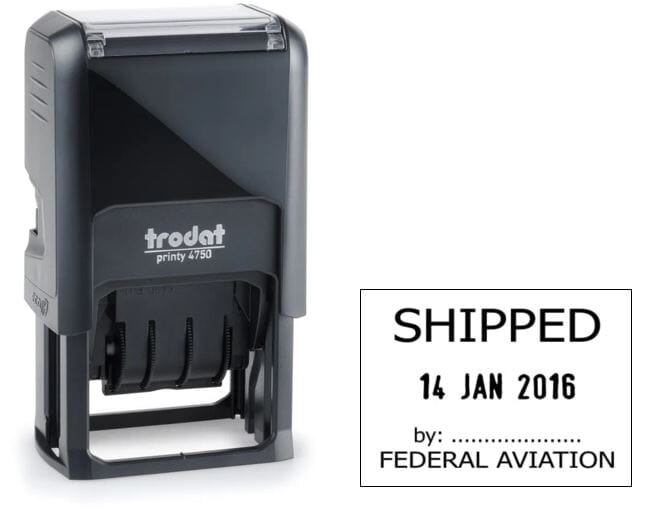 Organised Documents
For small businesses or start-up's, organising workload and important documents is key. And a rubber stamp will help you to do so, whether it's keeping track of customers contact details, dating documents in the order they are received or marking the status of invoices for future reference. Your self-inking date stamp or text stamp will help you file more efficiently and again save you the trouble caused by misunderstood handwriting (see above). 
Increased security
In the world of GDPR, security is key. And in the offline aspect of businesses, this can be more difficult unless you can spare the time to shred documents. Rubber stamps can help keep your company and your customers secure whilst also increasing efficiency in doing so. Take a look at Trodat's ID Protection stamp. This self-inking stamp produces a scrambled impression that can be stamped over the top of important details.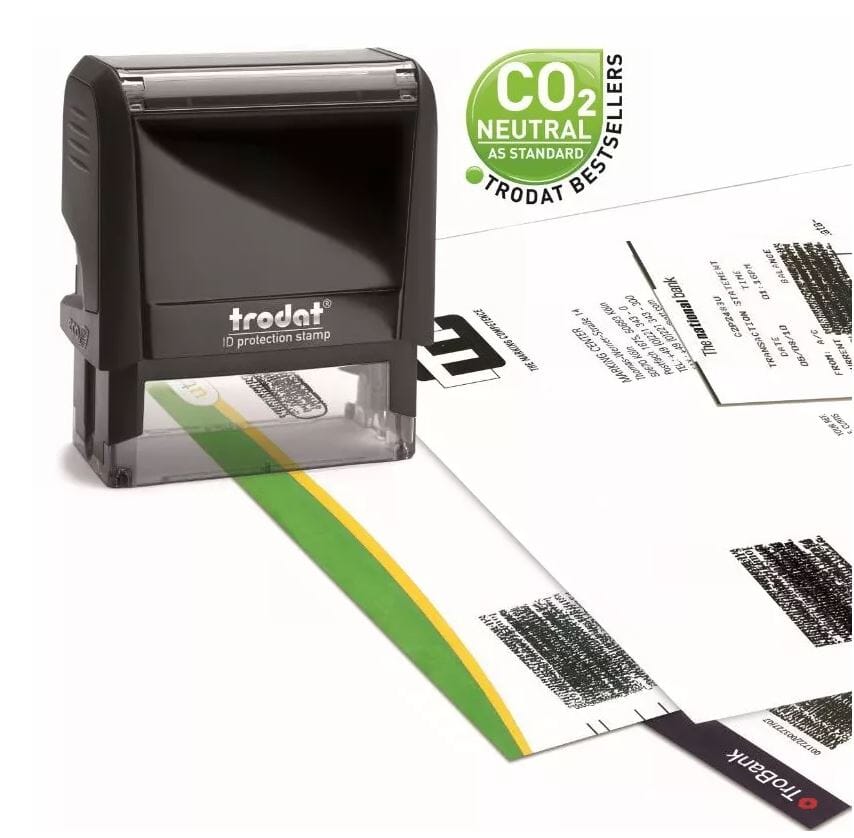 Or in the case of audits, marking your paperwork with the date and correct phrase, i.e. checked, will show your dedication to security and help you towards a pass in examinations.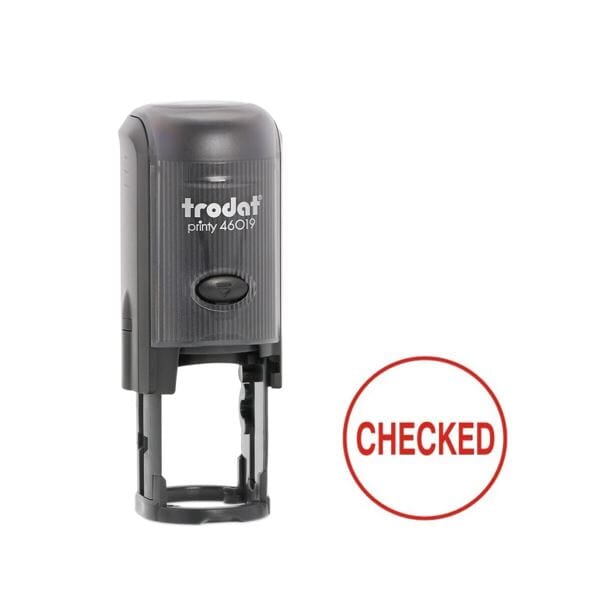 They Make Your Business Look More Professional
Now that we've established the key ways in which rubber stamps can benefit small businesses. We move on to our last point. Rubber stamps make your business appear more professional. Our collection of stamps are designed to create clear, crisp impressions that will leave a vibrant imprint on the pages for years to come. And trust us when we say, your customers will be very impressed with your logo stamped on to their packaging, documents or products. 
Our stamps last for 1000s of impressions, and unlike a pen when it runs dry, there's no need to search for a new stamp, simply pop in a replacement ink pad and your impression will be like new. And say goodbye to ink smudges, our stamps dry in a matter of seconds also adding to the professionalism. 
For special applications, we also offer Trodat's Dryteq Stamp, printing impressions that can be dried within 0.5 seconds due to the UV curing unit.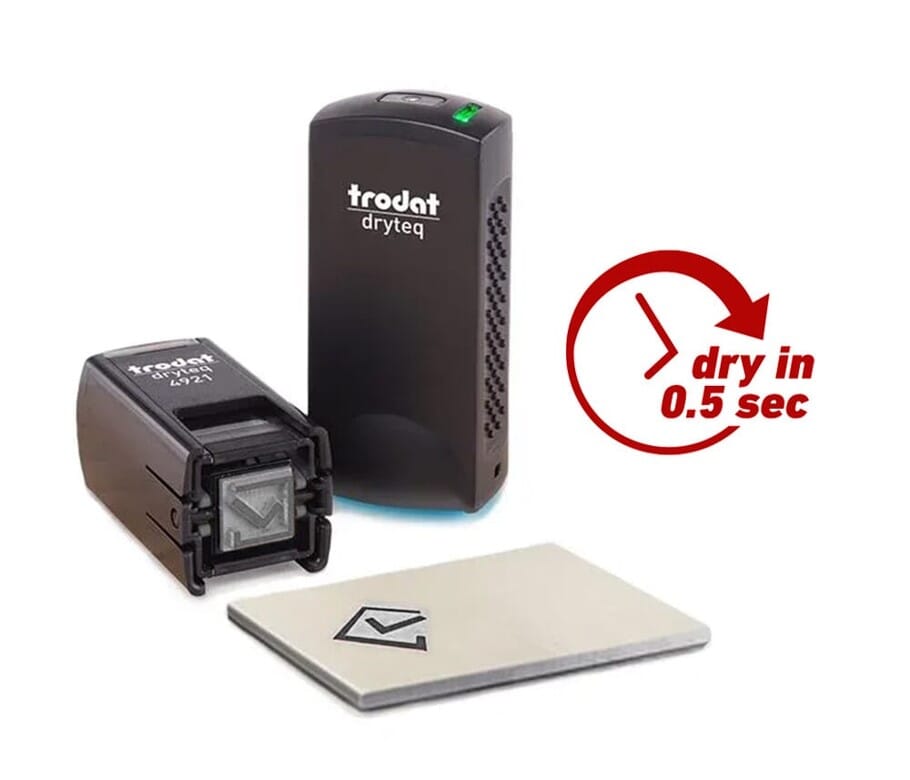 It's time to create your stamp and discover the benefits we've mentioned above, remember to tag us in a photo of your new stamp on Instagram @stamps4u_uk. For any questions, please contact [email protected].