Acccording to Volcano Coffee Works, the UK drinks on average 95 million cups of coffee per day. Local cafe's and coffee shops are busier than ever and we are ultimately seeing the rise of speciality coffee shops in areas all over the UK.
But the question is, how do small or independent businesses including cafe's and coffee shops keep up with this ever growing trend and the demand for greater quality.
The answer is – by incorporating small changes into the operation of the business that will increase efficiency but also provide consumers with a first class, memorable experience that will encourage loyalty and retention. And this is where we come in.
At Stamps4u, we are continuously looking for methods that will help our consumers in their day-to-day activities. We offer a collection of products from various brands that you can customise and use to help increase efficiency, brighten up the aesthetics of your business and help to promote your brand ethos.
For all of you, local cafes and coffee shops out there, whether you are just beginning your journey or looking for ways to become more established, let us guide you through our top 10 products to help improve your business.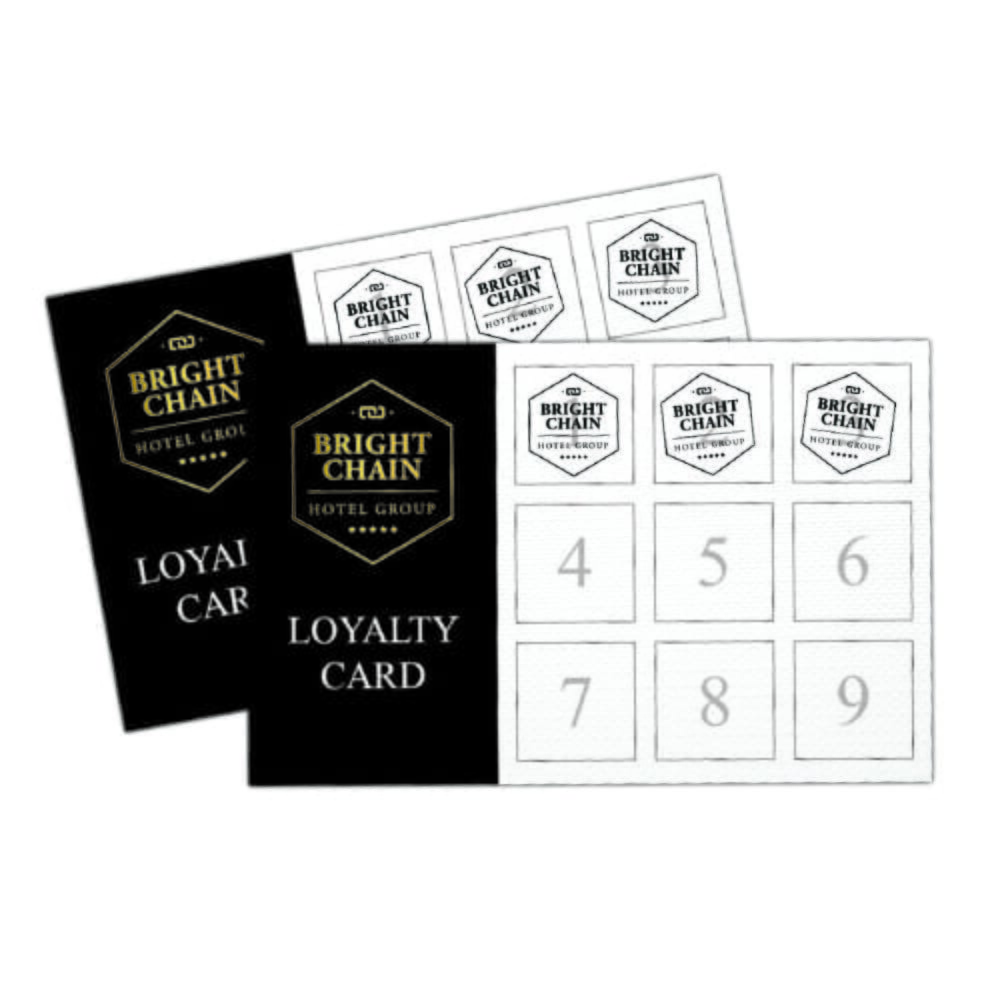 In 2018, Whirley-Drink Works!, stated that 36% of consumers mentioned that a loyalty program is an important influence in their decision of which coffee shop to purchase from. With this in mind, one of the most popular choices within the food and beverage industry is of course, the loyalty stamp from Trodat.
It's a known fact that customers love a freebie, so simply design your loyalty cards and stamp every time the customer visits eventually earning them a free coffee or cake. We offer 5 different sizes of loyalty card stamp, all of which can be customised with your brand logo, company name or if you're not sure what you want the stamp impression to look like, choose from one of our standard templates.
The collection of loyalty stamps are self-inking, which means you don't need to waste precious time trying to find the separate ink pad, a major bonus when working in a fast-paced environment. Even better, the stamps are lightweight and compact, easy to carry with you throughout the shop, stamping on the go.
Holding a special event at your cafe? Trodat's Entry/Exit stamp is a great way to increase brand recognition. Customised with your brand logo or name, this small entry/exit stamp is the perfect fit for your pocket.
Perfect for keeping track of visitors entering and leaving the premises, simply stamp the impression of to their hand or wrist to allow them to come and go as they please. As well as increasing security, the added bonus of personalisation means more recognition for your brand leading to repeat purchases and greater exposure.
Goldring Pen Stamp
To cope with the growing demand of coffee and increased volume of customers, let us introduce you to Goldring's 3 in 1 pen, stamp and stylus. Once you try this stylish writing instrument, you will never return to a traditional pen.
No matter whether you take orders via an electronic device, paper pad or even mix it up by using both, this 3 in 1 pen will speed up the process of taking orders. With the featured stamp, customise the impression adding your signature or name and stamp the receipt when the order is complete to stay organised and to maintain the operation of your business.
And there's no need to worry where to store your pen, the Goldring pen features a clip to attach securely to your uniform, close at hand when you need to take an order.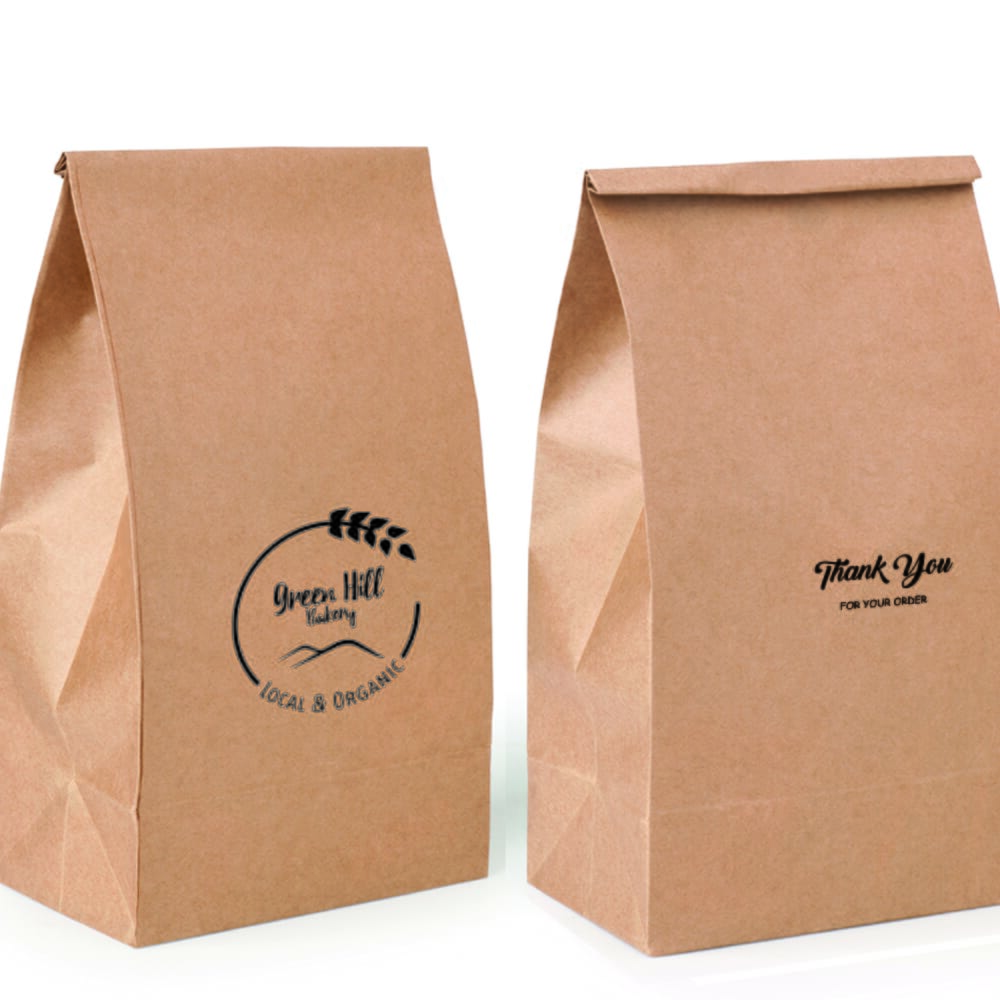 We understand the expense involved for local businesses seeking printed branded packaging for takeaway experiences. But what do you do when the food is so delicious that your customer wants to take some away for later?
Say goodbye to expensive, bulk, branded packaging and hello to Trodat's Food Packaging Stamps. Available in a range of different sizes and shapes to suit all packaging, these stamps are designed to be customised with your logo, company name or key contact details that you can stamp easily on to environmentally friendly packaging.
Not only does this cut costs but for small businesses with limited storing facilities and resources, it is also a huge time and space saver as you can stamp the volume of packaging you need rather than ordering in bulk. And instead of blank, unbranded packaging, customers taking away from your cafe will serve as your best advertisement.
Standard Food Packaging Stamps
For cafe's and small coffee shops, highlighting nutritional information sometimes isn't the easiest but in a world where the Vegan lifestyle is more prominent than ever before, a simple stamp on food packaging or information boards can benefit your business greatly.
Trodat's packaging stamps are not just available for customisation, at Stamps4u we offer a collection of standard stamps i.e. Vegan, Vegetarian, Locally Sourced that you can choose from. All of these stamps are self-inking, designed ready to start printing packaging.
Ideal Embossing Seal
As mentioned above, customers are looking for that memorable experience, a coffee shop or cafe that doesn't just sell food but creates a lifestyle they want to be part of. Issuing plain brown paper napkins isn't enough anymore however branded napkins that don't put any more strain on to the environment than unbranded, is definitely the way forward.
Customise Trodat's Ideal Embossing Seal Press with your logo or details and create a beautiful, ink free, professional impression on your napkins that will WOW your customers. Not only is this another form of gaining recognition for your brand, the ideal seal is an advertising tool that will last many years. Why not try this technique on your brown paper takeaway bags too?
Name & Address Stamp
Describe yourself as creative and crafty? Why not design your own contact business cards using this fantastic name and address stamp? Again, saving on the expense of buying printed cards in bulk, you can simply stamp as many cards as and when you need them. You can choose from black, blue, red, green or violet ink and add your logo and key contact details ready for customers to take away with them.
Working in the food industry, regular quality and compliance checks are compulsory to meet certain standards. Complete quality inspection checks, efficiently, securely and with more consistency than before with Trodat's QC Inspection stamps.
We stock a collection of quality control stamps designed to fit your customisation and also have a collection of standard stamps waiting to be added directly to your basket. A simple stamp to inspection reports will save you the time of writing passed/failed and adding your signature therefore naturally speeding up processes. And avoiding miscommunication due to handwritten reports, stamps will make the process consistent each time and keep your documents organised ready for the auditors.
Personalised name badges are not just an identifier, they complete a uniform and are a great conversation starter between customers and employees. Within a busy, fast-paced environment where a greeting isn't always possible, having a name badge with your branding and the phrase, "Hello, I'm…" is the perfect welcome to every customer.
At Stamps4u, we have a collection of name badges, from full colour printed badges to engraved, waiting to be personalised. Our name badges give customers that personal experience and promotes a friendly atmosphere within your shop or cafe. They also increase security as customers will be able to identify who the employees are.
Create your name badges today with an aesthetically pleasing design that will catch customers attention.
Finally, on the subject of aesthetics, your business won't be complete without a beautiful door sign, welcoming customers in to your shop, adding to their overall experience. With our range of signs available to customise you can highlight directional information i.e. the location of the restrooms or even create a branded open or closed door sign, letting customers know your store opening times.
If you are looking for door signs that are truly unique, head on over to our new sister online shop – Badgesmart, dedicated to customised signs and badges.