Card-io - Majestix Clear Peg Stamp Oriental Blossom
Order number: CDMAOR-01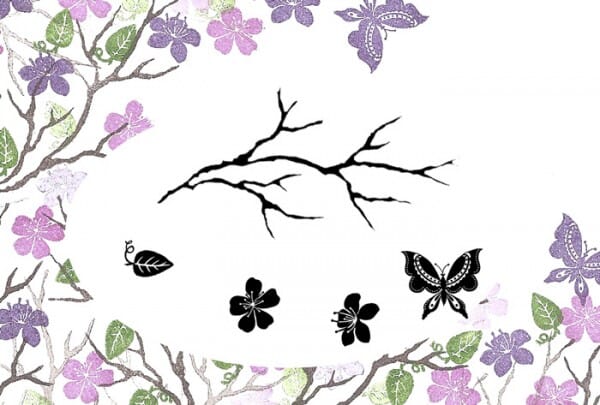 Royal Mail delivery:
free above £25.00
(within UK)
Description
Card-io - Majestix Clear Peg Stamp Oriental Blossom
Acrylic Rods
Oriental Blossom Clear Peg Stamps.



Simple quick and effective clear peg stamps offering complete versatility and ease of stamping due to their elegant ergonomic design.

They are designed to be mounted on Majestix Clear pegs and come in sets of co-ordinated images and can be used to build up beautiful multicoloured backgrounds, borders, garlands, wreaths etc. enabling the crafter to co-ordinate everything they do from hand made greeting cards, wedding stationary, Scrapbook pages, card inserts, envelopes, or gift tags.
Essential Products and Tools for Art Craft Scrapbooking and Card Making
Safe Payments

Fast Shipping

0 Customer reviews
for Card-io - Majestix Clear Peg Stamp Oriental Blossom
Customer evaluation for "Card-io - Majestix Clear Peg Stamp Oriental Blossom"
Write a review
Reviews will be activated after verification.
Quality & Service



We are leaving marks ... since the last millennium.

As one of the first companies, we already had an Internet presence in 1999 with our broad selection of individually designable stamps and accessories. Today we deliver our products to thousands of satisfied customers all over Europe. Selected solid components and state-of-the-art, high-resolution laser technology ensure that our stamps perform their work for a very long time and with precise quality. This is why private customers like them just as much as large companies or authorities that require large quantities.

Simple
Ordering via Internet not only allows particularly favourable pricing, but also unrivalled convenience and flexibility. From your home or office, you can design your desired stamp(s) exactly according to your ideas. Designing a stamp in our shop is very easy, regardless if you want to create a simple text stamp or a stamp with a multi-coloured company logo. This also applies to address labels and company-specific T-shirt embroidery. Our free hotline will be happy to answer any questions you may have quickly and competently.

Fast
Individual orders are usually delivered to the customer within 48 hours at the latest. We also offer impressive delivery speed for large orders. We deliver on account, insist on low shipping fees and offer a money-back guarantee if you are not satisfied.

Comprehensive
In addition to over 450 different stamp models, you will also find many related, useful things in our shop that you can permanently mark with your sign. This includes individually designable embossers, signs, address labels, textiles and gift ideas for advertising purposes.




Alternatives
Similar products
Recently viewed products: